Ora sulla Spiaggia Rena Bianca
Riapre la stagione estiva del Marlin
8 aprile 2022 
ore 18:00
Finalmente riapre il bar del giardino con i nostri aperitivi!!!
Saremo lieti di offrire ai nostri clienti un piccolo buffet di benvenuto.
Il tutto accompagnato dalla musica di Soundthebaja, con Max Giorgioni alla consolle e Gianni Pintus al sax.
Non mancate, vi aspettiamo!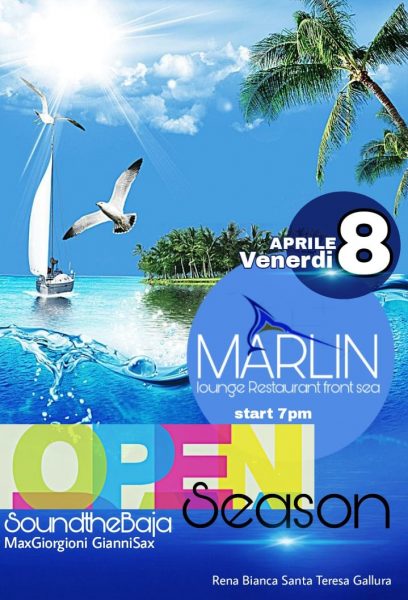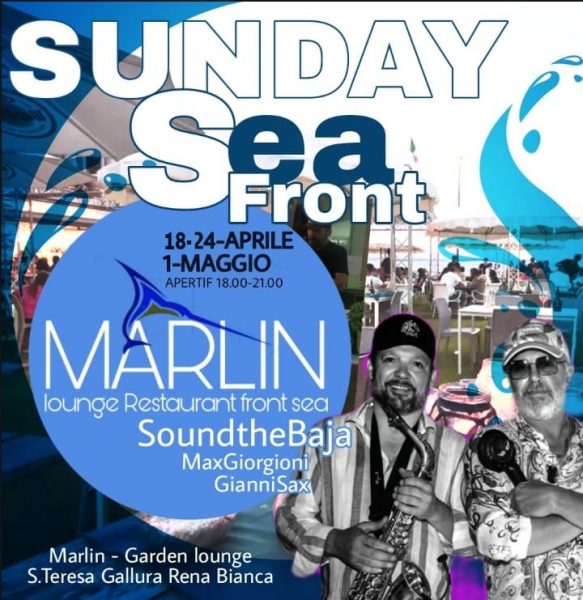 Venite a trovarci a Pasquetta, il 24 aprile e il primo maggio
Stiamo preparando per voi  nel nostro garden ,il pranzo fronte mare con il menù fisso e la griglia accompagnato dalla musica fino a sera di Soundthebaja
con max Giorgoni , Gianni Pintus e dj Paky
Cucinata all'aperto dallo chef Fabrizio Contu
Domenica 24 aprila dalle ore 13:00 si potrà assistere alla preparazione della Paella cucinata all'aperto nel Garden dallo Chef Fabrizio COUNTI!

Il menù prevede:
Il tutto a soli 25 Euro!
TI ASPETTIAMO!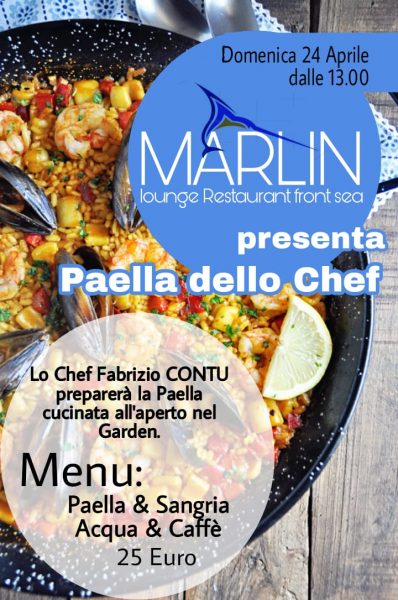 Siamo aperti tutti i giorni pranzo e cena tranne il lunedì.
Obbligatorio esibire il green pass e l'uso della mascherina.

We are open every day for lunch and dinner except Mondays

You must show your green pass and the use of the mask
Come raggiungere il ristorante
Il Ristorante&Bar Marlin è situato in via Località Rena Bianca, 1, 07028 Santa Teresa di Gallura SS, con vista sulla spiaggia sarda di Rena Bianca – Santa Teresa Gallura
Assapora la vera cucina
mediterranea davanti a uno
dei mari più belli al mondo
Chiama per prenotare!